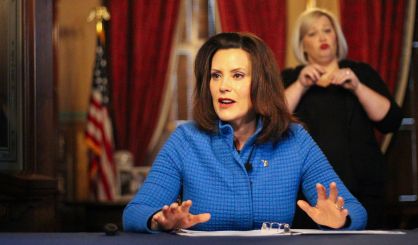 Governor Gretchen Whitmer is sticking with her time line to move the state into the next to last phase of COVID recovery. She spoke to Michigan News Network this week.
"People in Michigan are taking this seriously and doing the hard work of masking up and being careful, and so I would anticipate that within the next week or two, we will be there," Whitmer said.
That would include the reopening of Michigan casinos. However, the governor says people still need to continue taking the pandemic seriously, adhering to social distancing and wearing face coverings in public.