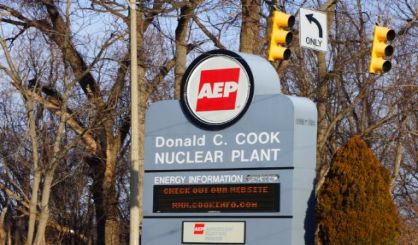 A donation of $500,000 is being made by the American Electric Power Foundation to non-profits throughout Indiana and southwest Michigan. AEP spokesperson Schnee Garrett tells WSJM News this is in addition to nearly $250,000 donated in April to help during the COVID-19 crisis.
"We wanted to provide funds throughout both Indiana and Michigan to be available to local not-for profits to support basic human needs," Garrett said. "Things like housing assistance, shelter, and food needs for those who need help getting food on the table and seniors citizens across our service territory."
This new donation will include $31,000 for the Berrien Community Foundation, $46,000 to the United Way of Southwest Michigan, and $20,000 to the United Way of St. Joseph County. Garrett says the AEP Foundation has given a total of $77,000 to the Southwest Michigan Cares Fund.