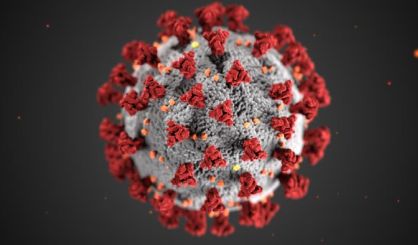 Governor Whitmer said on The View that COVID-19 has been spreading to rural areas of the state due to the protests that have happened around Lansing over the past few weeks, and was asked during Wednesday's briefing what proof she has of the claim.
"I don't have proof. I'm not following everybody home and taking their temperatures and watching them for two weeks," said Whitmer. However, she noted the illness is spread in a variety of ways and mainly from person-to-person contact.
"It can stay in the air for a while," said the governor, noting when you're closer than six-feet from someone and not wearing masks, the risk of transmission goes up. "It is when you're touching one another, and we saw a lot of that at these protests at the Capitol."
Whitmer went on to outline a report she's seen from a group who claims to have put up a geofence around the Capitol "and then monitored cellphone data, and it translates where we are seeing hot spots in rural parts of Michigan," the governor said. But she was quick with a caveat.
"I don't know the group; I've not vetted the data; I can't vouch for it, but I think that would not be a surprising outcome if that were the case."
Another protest is slated for Thursday. Whitmer would not say whether she feels people not adhering to social distancing guidelines and mask recommendations should be ticketed, saying instead that Michigan State Police and the Attorney General's office are prepared and monitoring the situation.