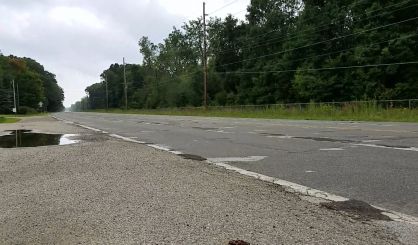 Should the next federal coronavirus stimulus package contain funding for transportation agencies? The American Association of State Highway and Transportation Officials thinks so. It sent a letter to both chambers of Congress asking that $50 billion be set aside for state transportation agencies. Speaking on MDOT's "Talking Transportation" podcast, group spokesperson Lloyd Brown said funding to keep roads and bridges functional has dropped.
"There's been such a dramatic drop in the sales of cars and vehicle miles drive, the use of gasoline and many other ways in which transportation [agencies] generate revenue for investments," Brown said. "States are really hurting right now."
Brown says mass transit systems are also hurting with ridership drastically down. The first two stimulus packages did not contain much for transportation.
"There's a reality of being at the end of the line for funding when we're asking for help."
Brown says transportation funding was too low to begin with, and after the pandemic it could still be down. He wonders if we'll see the same level of traffic on the roads as before if some workers and employers decide the work from home model was better. The group continues to seek $50 billion for state road agencies over the next 18 months.