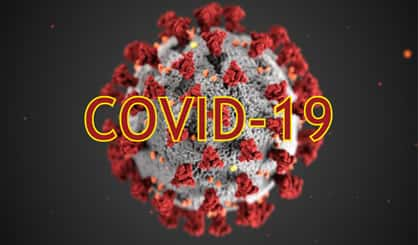 Michigan now has 5,486 positive cases of coronavirus, and 132 people have died from it. The Department of Health and Human Services says the average age for those who have died is 64, and those victims range from 25 to 97 years old.
In southwest Michigan, there remain no cases in St. Joseph County. Allegan County has two cases, Berrien County has gone from 22 on Saturday to 29 now, while Cass County's cases have doubled from two to four. In Kalamazoo County, there are 19 cases, up from 15 on Saturday, and Van Buren County remains at four. Western Michigan University says one of its students, a senior in his final semester, has died. It's not known where that happened, as no one has died from COVID-19 as yet in Kalamazoo County.
Metro Detroit remains the epicenter of the outbreak in the state. As hospitals there are running out of room, the TCF Center, which used to be known as Cobo Hall and Cobo Center, is going to be transformed into a 900-bed makeshift hospital this week. The North American International Auto Show, which was to be held there in June, has canceled this year's event.