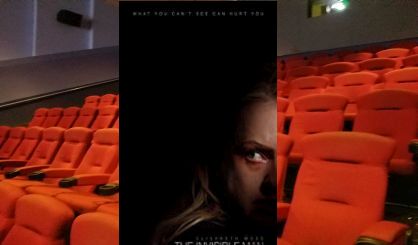 Flick Pick is a podcast about movies. In today's episode, Andrew Green reviews The Invisible Man, which is a movie now in theaters.
This is an updated telling of the classic story. We've got Elizabeth Moss as a woman who escapes an abusive boyfriend who also happens to be a genius in the field of optics. Can you guess what happens next?
Scroll down and click the Play icon to listen to this clearly visible edition of Flick Pick!
Click here to listen to additional episodes of Flick Pick.
Podcast: Play in new window | Download (Duration: 5:52 — 5.4MB) | Embed
Subscribe: Apple Podcasts | Spotify | Stitcher | Email | RSS | More