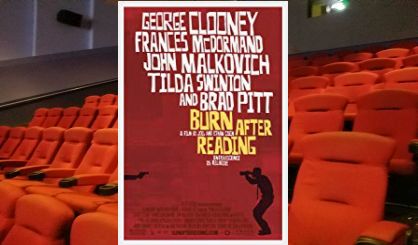 Flick Pick is a podcast about movies. In today's episode, Andrew Green reviews Burn After Reading, a Cohen Brothers Film from 2008.
Apparently, Andrew didn't see any new movies last week and thinks he can just review an old one. Are we really going to let him get away with this?
Scroll down and click the Play icon to listen to this grossly outdated edition of Flick Pick!
Click here to listen to additional episodes of Flick Pick. Sigh.
Podcast: Play in new window | Download (Duration: 4:00 — 3.7MB) | Embed
Subscribe: Apple Podcasts | Spotify | Stitcher | Email | RSS | More