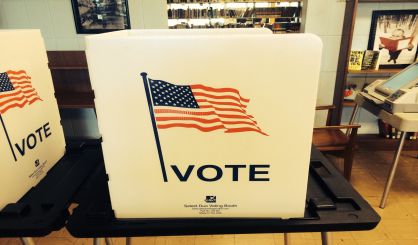 March 10 will be the day for Michigan's presidential primary, and Berrien County Clerk Sharon Tyler is hard at work getting the county's roughly 500 election workers prepared. She tells WSJM News she's expecting a lot of first-time voters, and is planning accordingly.
"I think it's going to be a very busty election," Tyler said. "I think that a lot of people are excited to place their vote. We should not have any issues with ballots as we over-purchased to be prepared for people to vote since you can register to vote on the same day as the election."
Tyler says it could be 4 a.m. before the county's results are in due to high turnout. Michigan Secretary of State Jocelyn Benson has asked the state Legislature to approve a bill that would help county election staff save time when counting absentee ballots. Tyler says that's because a lot of them are expected.
"It was just to open up the envelopes and lay them out so they can run through the tabulator. The tabulator usually takes the longest time through the processing period."
Tyler tells Democratic voters to know which candidates are still in the race.
"If you end up voting for one who is no longer a candidate – make sure that before you come to vote, you check which candidates are still in the race because otherwise your vote is going to go to one that won't count."
Tyler says election workers won't be able to answer those questions. She also reminds everyone to only vote in one party's primary.