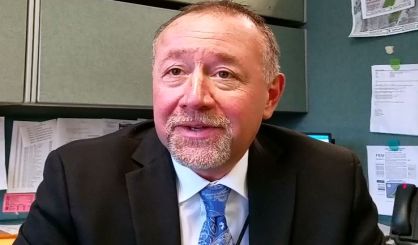 Berrien County Parks Director Brian Bailey is retiring. He made the announcement to staff this week, and tells WSJM News after nearly 30 years with the county, it's time to step down.
"I've had a good run with Berrien County," Bailey said. "I've enjoyed every day, and the projects that we've done, the staff that we've worked with, the voters that we've worked with. Berrien County is an incredible place to work. It's just an opportunity that when you become retirement-eligible, you have to make a decision."
Bailey started working for the Berrien County Parks Department in 1990 as a temporary assistant park manager at Madeline Bertrand County Park. He became the manager of Silver Beach in 1993, and the county parks director in 2008. We asked him about the best part of working for the parks department.
"We have a tremendous staff. I would say that it's really not the parks, it's the people behind the parks that make these parks wonderful."
Bailey cites the establishment of Galien River County Park and improvements at Rocky Gap County Park as key accomplishments during his time. He plans to stay in the area after retirement, telling us he doesn't know yet what he'll be doing, but he would like to make a difference in the community. His last day will be May 15.