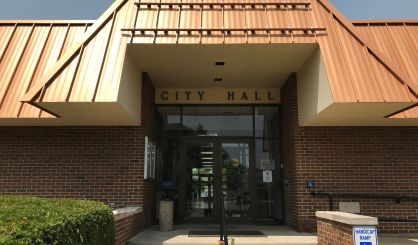 The city of South Haven is looking at some expensive repairs that need to be addressed soon due to erosion from, and high water levels on, Lake Michigan. The city council heard several reports this week, and Assistant City Manager Kate Hosier says the most critical need is to address issues with the wastewater treatment plant caused by the high water level. She says the treated water is returned to the Black River through a gravity-fed system.
"Because the water levels are so high, it can't flow into the Black River. So now you're seeing a backup into the plant and into our lift stations," she says.
Hosier says it's frustrating due to previous upgrades to the wastewater treatment plant to increase capacity.
"We are in a very uncomfortable position where we have the capacity in the plant and we've done those upgrades, but now the treated water can't get back into the Black River because of such high water."
All told, the city is looking at a total cost of between $10 and $20 million just to address critical infrastructure concerns with stormwater mains, the water filtration plant, the bridge, and utilities.