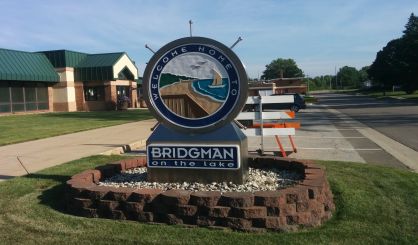 A sergeant with the Bridgman Police Department will be featured on an episode of "In Pursuit with John Walsh." The show on the Investigation Discovery television network is focused on tracking down wanted criminals. Bridgman Sergeant Tom LaVanway tells WSJM News the January 29 episode will be about William Troy Stanson. LaVanway was called in November of 2014 to investigate a complaint regarding a Halloween party where Stanson had been inappropriate with teen girls.
"They were playing a game of Truth or Dare where it got way out of hand with Mr. Stanson making inappropriate comments and dares," LaVanway said.
LaVanway says the case didn't end with that, though.
"He answered to those charges, pled guilty, and was awaiting sentencing when his daughter came forward. She wanted to speak to me and I was off that day, so she went to the state police and admitted that he had been sleeping with her for the last several years."
The daughter was 15-years-old at the time. LaVanway says Stanson disappeared while that case was being worked by Michigan State Police.
"When he first fled, he attempted to cross the border into Canada in 2015, and Canada refused him because he's a convicted sex offender from my charges."
Stanson is last known to have sold his truck in Arizona. In Pursuit with John Walsh was in Bridgman in October to interview LaVanway and victims. LaVanway says he hopes the airing of the show will lead to Stanson being found. The segment will air Wednesday, January 29 at 10 p.m. on the Investigation Discovery network.
Below is a photo of William Troy Stanson.