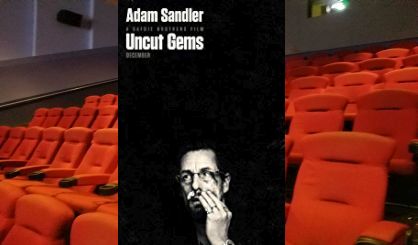 Flick Pick is a podcast about movies. In today's episode, Andrew Green reviews Uncut Gems, which is a movie.
In this film, Adam Sandler plays an out of control gambling addict who is in deep with loan sharks. We follow him through a few days as he tried to raise the money needed to pay these dangerous guys off. Did Andrew think this film was worth the gamble? Scroll down and click the Play icon to listen to this harrowing edition of Flick Pick!
Click here to listen to additional episodes of Flick Pick.
Podcast: Play in new window | Download | Embed
Subscribe: Apple Podcasts | Android | Email | Google Podcasts | Stitcher | Spotify | RSS | More