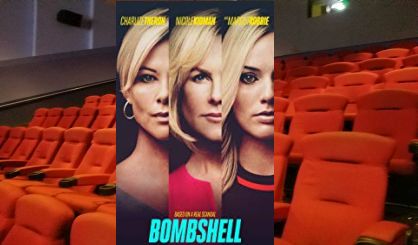 Flick Pick is a podcast about movies. In today's episode, Andrew Green reviews Bombshell. It stars Charlize Theron, Nichole Kidman, and Margot Robbie. It's about the sexual harassment scandal that brought down the former head of Fox News. Did this Bombshell rock Andrew, or did he want to change the channel?
Scroll down and click the Play icon to listen to this very fair and balanced edition of Flick Pick!
Click here to listen to additional episodes of Flick Pick.
Podcast: Play in new window | Download | Embed
Subscribe: Apple Podcasts | Android | Email | Google Podcasts | Stitcher | Spotify | RSS | More