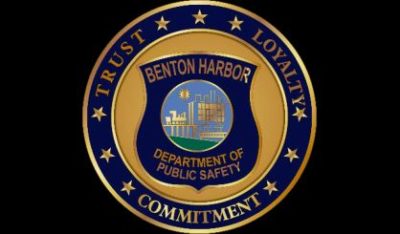 Benton Harbor Public Safety detectives are investigating the shooting death Sunday of a 29-year-old woman. Director Dan McGinnis tells WSJM News the woman was found shot in the head at 185 West May Street just before 11:30 a.m., and was pronounced dead at the scene. McGinnis says they don't know the circumstances of the shooting just yet, but do suspect foul play. The woman's name is not being released at this time pending notification of her family.
Anyone with information on the shooting is being urged to call Detective Robert Shepherd at (269) 927-8435, and anonymous tips can also be sent in through the Benton Harbor DPS app.
Note: This story has been updated with new information. The BHDPS had originally said the shooting was at 185 West Main Street, and has issued a corrected statement with the address of 185 West May Street.