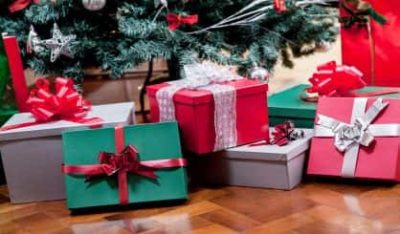 Foster children in Berrien County will have a happier Christmas this year thanks to the annual Operation Good Cheer. Michigan Department of Health and Human Services spokesperson Bob Wheaton tells WSJM News Operation Good Cheer is a partnership between the state and Child and Family Services to get holiday gifts to the kids.
"Volunteers donate gifts for children in foster care, and those are delivered to airports around the state," Wheaton said. "Then, volunteers pick them up and distribute them to children who are in foster care in their community."
Michigan Department of Health and Human Services staff will deliver the gifts to Child and Family Services ahead of their annual foster kids Christmas party, which is set for December 13.
"In Berrien County, there are more than 200 foster children registered for Operation Good Cheer who will be getting gifts. There's a whole group of volunteers who on Saturday will be at the Southwest Michigan Regional Airport to pick up the gifts."
The donated gifts ship out from an airport in Oakland County and then wind up in areas all over Michigan. Operation Good Cheer has been happening each year since 1971. You can find out more about Operation Good Cheer right here.