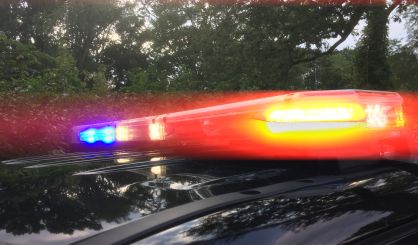 An intruder shot and wounded three police officers at a Kalamazoo County home, and the body of a homeowner who had been taken hostage was found inside. Sheriff Richard Fuller says his deputies responded along with the city of Kalamazoo's public safety department and Michigan State Police Sunday night.
"Multiple 911 calls came in to dispatch regarding an intruder at a residence in Comstock Township," Fuller says. The situation happened at a home on Proctor Avenue. Police say they heard gunfire inside the home before they went in and were shot.
"All the shots that were fired are from the suspect alone," added Fuller. "Not the homeowner or the police officers that were on the scene. It appears, again, it was just the suspect."
Fuller says injuries to the officers weren't life-threatening, and one has been released from Bronson Methodist Hospital. The suspect was captured.
The Associated Press contributed to this report.