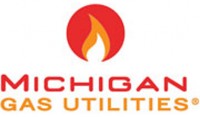 It might be a bit cheaper to heat your home this winter than last if you're a Michigan Gas Utilities customer. The utility is projecting natural gas costs will remain around where they are now, which would translate to a 6% drop from last year.
"What we base our winter heating forecast on is normal winter weather and the price of natural gas remaining where it is on the commodities market," MGU spokesman Matt Cullen tells WSJM News. "When we're talking about normal winter weather, we're talking about the average of the past 20 years of winter weather."
The 6% drop would equal around $30 for an average home between now and April.
The utility says if you want to bring your bill even lower, set your thermostat seven to 10 degrees cooler overnight than during the day, get your furnace tuned up now, and make sure all gaps are sealed around your doors, windows, and siding.