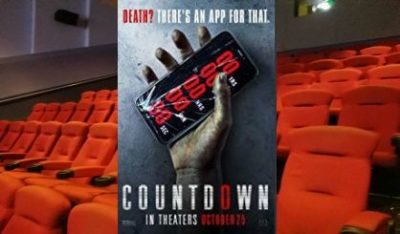 Flick Pick is a podcast about movies. In today's episode, Andrew Green reviews Countdown.
Countdown is a horror movie about a phone app that will correctly predict when its user will die. The heroes of this film install the app, and learn they will die within days. Oh noes!
Did Andrew enjoy this movie, or was he counting down until the moments when it was over. Spoiler — he hated it! And he is going to completely spoil it.
Scroll down and click the Play icon to find out why in this very tech savvy edition of Flick Pick!
Click here to listen to additional episodes of Flick Pick.
Podcast: Play in new window | Download | Embed
Subscribe: Apple Podcasts | Android | Email | Google Podcasts | Stitcher | Spotify | RSS | More