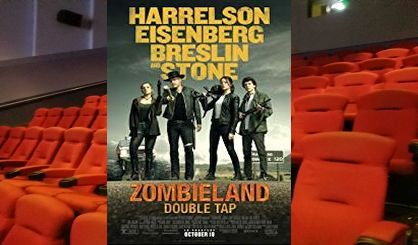 Flick Pick is a podcast about movies. In today's episode, Andrew Green reviews Zombieland: Double Tap. It's the sequel to – you guessed it – Zombieland.
It's been ten years since the first Zombieland was released, and Andrew had practically forgotten about it. Did this new sequel reawaken his appreciation for that movie, or was he left zombified?
Scroll down and click the Play icon to listen to this undead edition of Flick Pick. The only way to kill it is to destroy the brain!
Click here to listen to additional episodes of Flick Pick.
Podcast: Play in new window | Download | Embed
Subscribe: Apple Podcasts | Android | Email | Google Podcasts | Stitcher | Spotify | RSS | More