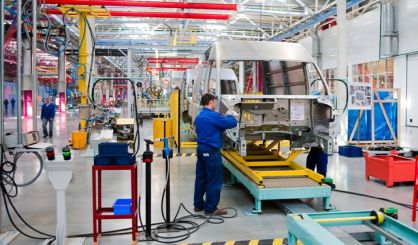 Congressional leaders are still trying to hammer out a new trade agreement with Canada and Mexico, and there's a lot on the line for workers in Michigan. The United States-Mexico-Canada Agreement, or USMCA, would replace NAFTA. Exports within North America account for some 180,000 Michigan jobs, and Michigan is second in the U.S. for trade with its neighbors. Ford Motor Company's President of Automotive Joe Hinrichs explains the trade deal is especially crucial for the auto industry, which depends on the free flow of trade between the three countries.
"So, for our workforce – where one out of six vehicles produced in the United States are exported outside the U.S. – having a competitive USMCA agreement ratified and certified so we can plan the business is very important, to our manufacturing footprint and to our employees."
Ford alone exports 380,000 American-made vehicles each year. It's estimated that the USMCA will result in $34 billion in new investments for the auto industry, and could create 76,000 new automotive jobs over five years.