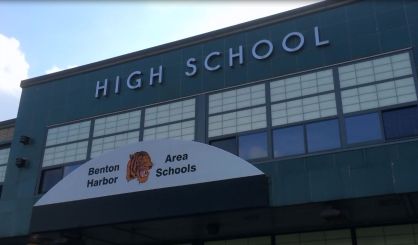 An after-school program focused on local history could soon be coming back to Benton Harbor High School. The board of education this week heard from Princella Tobias, who ran the local history program at the school in 2016. She wants to do it again this year, and tells WSJM News she learned the last time that teaching the kids about the history of their own community had a great impact on them.
"We need to repeat something that was great, something that was excellent, something that inspired, empowered, and also educated our students and made them feel good about who they are, and more importantly, the city they live in," Tobias said.
At Tuesday's school board meeting, Tobias brought along essays from students who took part last time. They wrote about how learning local history changed them. Tobias says the program would be after school on Tuesdays and Thursdays from 3 to 6 p.m. The students who sign up will be taken on field trips to local historical attractions and hear from speakers. Tobias hopes to get a green light for the program from the board of education.