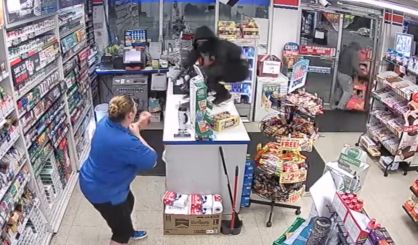 New surveillance video from the armed robbery of the Admiral Gas Station at 640 Chicago Road in Niles from August 11 is being released by Niles police.
They're hopeful that the footage will help someone recognize the two men who pulled off the robbery at gunpoint late on that Saturday night. The two hid their faces and had on gloves when they burst into the store just before midnight.
One ran into the store and quickly jumped over the counter with his gun pulled, while the other looked around the store for a few seconds before also pointing his gun at the clerk. They emptied out the cash register and ran off on foot.