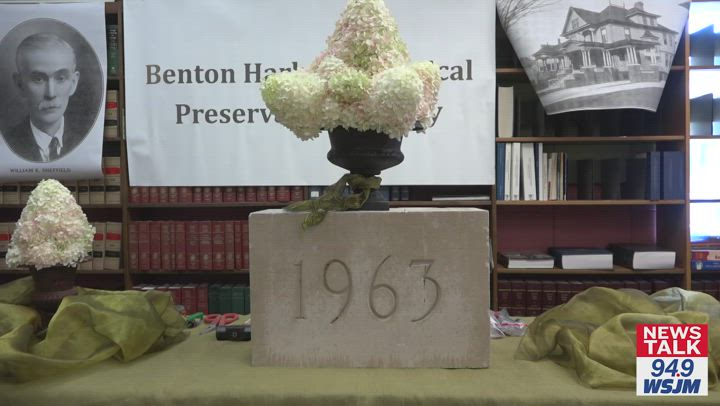 A time capsule over 50 years old has been opened in Benton Harbor.
The capsule was placed in limestone at the former site of the Memorial Technical Center located at Ox Creek. It was discovered while the old building was being torn down, at which point it was given to the Benton Harbor Historical Preservation Society.
The building was dedicated to Upton family member Louis Cassius Upton in 1963. Congressman Fred Upton was on hand to open the capsule, and said he just might have been at the dedication event 56 years ago.
"I can't confirm that I was there for sure, but I remember visiting this building on a pretty special day a long long time ago," said Upton.
Once the welded-together tin box containing the capsule was opened, those in attendance found artifacts painting a picture of the community from over half a century ago.
The capsule contained various photographs, Whirlpool documents, a key to the city of Benton Harbor and a program and yearbook from the former Benton Harbor Community College.
"We found a pretty remarkable beginning to what is today Lake Michigan College and the M-TEC Center," Upton said. "It was really a nice start to the week."
The artifacts will be distributed to various entities such as the Morton House and Benton Harbor Public Library for display.