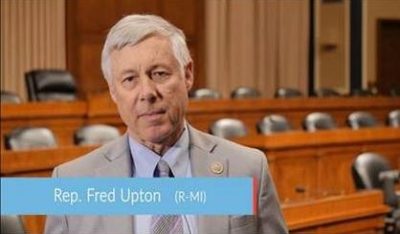 With the most recent mass shootings still on everyone's mind, Congressman Fred Upton is expecting the U.S. House to talk about legislation to reduce gun violence when it gets back to work next month. He tells us he's hoping to see the House Judiciary Committee take up the Jake Laird Act. It provides grants to states to encourage them to implement red flag laws, enabling police to take someone's guns for a specified period when that person is thought to be a danger to themselves or others.
"We know that this works," Upton said. "After the Parkland shootings two years ago, Florida has now instituted a red flag bill, and we know that had that bill been in place at the time, Parkland most likely would not have happened."
Upton notes Indiana has such a law. He also supports closing loopholes in gun sale background checks.
"One out of five gun sales occur without a background check."
Upton says the background check bill passed the House this year, but it's sitting idle in the Senate. He expects Democrats in the House to bring forth other measures to reduce gun deaths, and says he's anxious to learn what they will be.