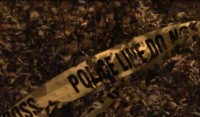 Police are looking for a suspect in an early morning shooting in Benton Township.
The shooting happened after 2 a.m. in the 1100 block of Highland Avenue, near the Blossom Acres Housing complex. Police were called to the area in regards to a shooting victim, and found a 22-year-old male with non-life threatening gunshot wounds to his right leg and abdomen. The victim was taken to Spectrum Health Lakeland in St. Joseph for treatment and surgery.
Police have not located or identified a suspect in the shooting. Anyone with information should call the Benton Township Police Department Detective Bureau at 269-925-1135, or call Crime Stoppers at 574-288-7867.