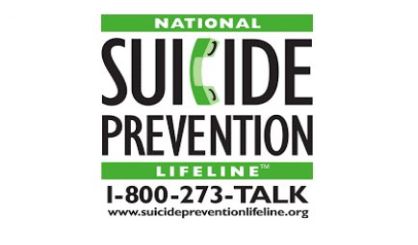 By Doug Cunningham
Suicide rates in Berrien County are not going down, and in fact have been tracking higher over the years. Trent Watford is with the Berrien County Suicide Prevention Coalition and talked to WSJM News about the higher numbers.
"There's been an increase by 28% over the past ten years and an increase of 78% over the past twenty years," Watford says
On Wednesday there will be a Regional Suicide Prevention Alliance meeting at Saugatuck High School from noon to 3 p.m. Watford says the national suicide prevention hotline is 800-273-8255. It's for people contemplating suicide as well as for people working to prevent it. Watford says if you fear someone close to you is thinking of suicide you should not be afraid to directly express your concern.
"People should not be afraid to just ask a very straightforward question and say something like I'm just really concerned. You seem to be not very happy, etc," says Watford, adding people need to ask others "do you possibly have any thoughts of hurting yourself? Be very direct and not to be afraid to bring up the subject."
Watford said he got involved in suicide prevention efforts after the suicide of his 20 year old son.