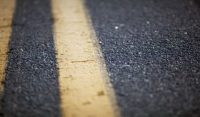 Michigan voters are showing their willingness to spend money to fix roads around the state while action by state lawmakers to fund road repairs remain stuck in neutral. During Tuesday's primary election, the County Road Association of Michigan notes all 14 road millage renewals passed with an average support rate of 75% and all of those have been renewed every time they were on the ballot since 2008.
Three of the five new road millage requests also passed this week in Meridian Township outside of Lansing, Sheridan Township near Battle Creek, and Green Township in Alpena County. Two went down to defeat in Iosco and Mackinac counties.
No area governments in southwest Michigan had road funding measures on the ballot this week.