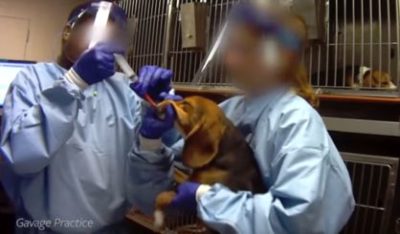 The undercover investigation by the Humane Society of the United States into testing on more than 30 beagles at Charles River Laboratories in Mattawan is being credited with an international policy change. The testing was for a pesticide to be sold in Brazil, and the Humane Society says that nation has just announced changes to its animal testing requirements. Kathleen Conlee is the vice president of animal research for the Humane Society of the United States, and tells WSJM News they're very pleased by the change.
"The findings that a laboratory in Michigan with dogs being poisoned with a pesticide every day certainly highlighted the need for them to take this action," says Conlee.
Those changes include eliminating the controversial one-year toxicity test on dogs.
"We're very pleased that Brazil finally chose to adopt these changes," Conlee adds. "It's an effort that our colleagues in Humane Society International have been pressing." She adds the one-year tests on dogs was ended in the United States for products over a decade ago.
The beagles were rescued by the Michigan Humane Society and adopted out, mainly in the Detroit area, earlier this year. The Humane Society of the United States says the change by Brazil will spare the lives of tens of thousands of animals annually. The situation has also inspired a bill pending in the Michigan Legislature to require the adoption of dogs and cats who aren't euthanized after the being used in product testing.