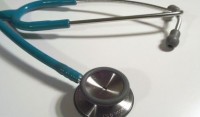 The Michigan Department of Health and Human Services is investigating multiple cases of an uncommon gastrointestinal illness reported in Van Buren County. Spokesperson Bob Wheaton tells WSJM News it's called cyclosporiasis, and it's believed to have come from a South Haven restaurant. People can become infected by consuming contaminated food or water. The illness typically results in watery diarrhea, and can include the loss of appetite, weight loss, stomach cramps, bloating, nausea, and fatigue. Wheaton says the preliminary investigation has found the cases may have come from Taste restaurant in South Haven.
"Based on the preliminary information, it's suggesting that there may have been exposure to food products prepared at or distributed by Taste restaurant in South Haven, and one thing we want to emphasize is there's no indication they did anything improper. There's no indication of improper food preparation or handling or anything by this particular establishment."
Wheaton says they're investigating whether the illness was the result of a supplier. The state health department says the restaurant has been cooperating. So far, there have been eight cases of the illness since late June, and health officials are investigating 14 other possible cases. You can find out more about the illness right here.