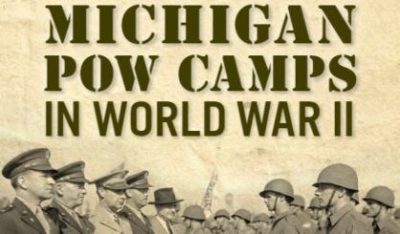 The History Center at Courthouse Square in Berrien Springs will welcome a guest speaker on Thursday for a presentation on World War II POWs who were brought to Michigan to do agriculture work. Dr. Gregory Sumner is a history professor at the University of Detroit-Mercy. He tells WSJM News around 400,000 POWs were sent to the U.S. during the war.
"Michigan had around 6,000 POWs who came to the state, were housed in 32 camps all around the state, who worked according to the Geneva Convention, helped with the labor shortage that we had," Sumner said. "They were mostly Germans, but also there were Italians."
Sumner says the government would weed out the bad ones, and send soldiers in their late teens and early 20s to pick fruit in Berrien County.
"Working was a way to do something productive, and expend their energy and make the time pass. Most of them remembered their stay in America. They were treated well by the people they worked for, and they were glad to work."
Other POWs picked sugar beets in the Thumb and cut trees in the U.P. Sumner says many became American citizens after the war. He'll be speaking at the Berrien Springs Community Library at 6:30 p.m. Thursday. Sumner says he also wants to honor Emily Foster, whose family orchard near Eau Claire hosted German POWs over three summers. He says he had good conversations with Foster before she passed away recently. Everyone is welcome to attend Sumner's presentation.
Sumner has written a book on World War II POWs in Michigan called Michigan POW Camps in World War II.