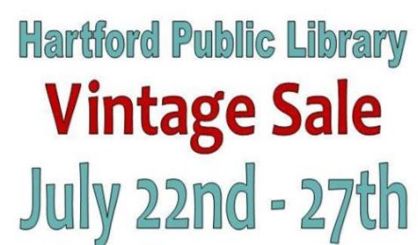 The fundraising is underway for a new home for the Hartford Public Library. Director Stephanie Daniels tells WSJM News the goal is to break ground in September on a new facility located on East Street, the site of the former Red Arrow Elementary School. They need to raise $300,000 after the acquisition of grants and support from Bonna VanDerlyn.
"Bonna has graciously donated $1.3 million, and I received a National Endowment for the Humanities grant for $400,000," Daniels said. "So we have $1.7 million and the project is going to cost us $2 million so we need to raise $300,000."
The new facility will be named the Art and Bonna VanDerlyn Community Center and Hartford Public Library after the owners of the local Harding's. As the fundraising gets underway, Daniels says they're holding a vintage sale at the library July 22 through July 27. Available will be vintage clothing and hats, jewelry, and antiques. Daniels says anyone can come to the library and buy an item to help out. More events will be held later.