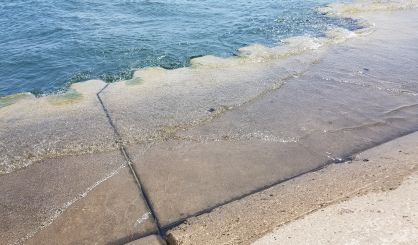 The U.S. Army Corps of Engineers says new monthly high water level records were set on Lake Superior, Lake Erie, and Lake Ontario in June. Chief hydrologist Keith Kompoltowicz tells WSJM News the other Great Lakes are also quite high.
"Lakes Michigan and Huron just missed a record by less than an inch," Kompoltowicz said. "Very high water levels across the board, and record highs were certainly reached on a few of the lakes."
Kompoltowicz says the reason for the high levels are lots of rain for the past few years.
"We track a quantity that's called the net basin supply, and that's the amount of precipitation that falls on the lake, runoff from the surrounding land, minus evaporation. That quantity has been above average more often than not."
Kompoltowicz says flooding and shoreline erosion are the biggest effects of the high lake water levels. He expects Lake Michigan could set a new record for July, but doesn't anticipate it beating its all-time water level record, set in 1986.
Pictured: water on the south pier in St. Joseph.