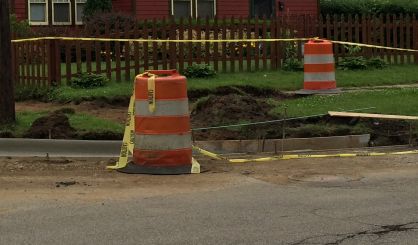 Set for next year is a reconstruction project for parts of Kingsley, Orchard, and Morton Streets in St. Joseph. City commissioners approved awarding the engineering contract to Abonmarche this past week for $345,000. Plans are still being drafted, but St. Joe City Engineer Tim Zebell tells WSJM News when all is said and done, people will see the roads totally reconstructed and some other changes.
"Probably mostly a two-lane road with reduced on street parking, angled parking along the skating rink there, a ten-foot non-motorized path than runs down the southerly side of Kingsley, likely the easterly side of Morton, and the northerly side of Orchard."
Zebell says the project also involves new water mains and sewer lines. There will be community engagement as the plan for pedestrians and parking comes along. The total cost will be about $3.3 million. Zebell also told us planned for 2021 is a reconstruction of Langley all the way from Napier to Pearl.