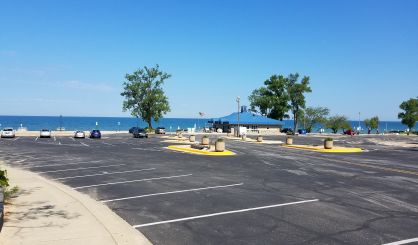 The Berrien County Health Department has issued E-coli advisories for three beaches. They are Weko Beach in Bridgman, Cherry Beach in Chikaming Township, and Warren Dunes in Sawyer. Swimming is not recommended while the advisory is in place. Department spokesperson Gillian Conrad tells WSJM News health officials test 14 beaches for E-coli each Monday.
"The samples that we are doing, they're a snapshot in time," Conrad said. "They're giving us an idea of what that beach looks like on a particular day. The water can turn over, wave patterns can change, a storm can come through and really shake things up and change things in the water. So we are looking for patterns over time."
Conrad says Monday's samples were high for E-coli, and so the health department notified the necessary authorities.
"We have posted all of those contamination advisories to the Michigan BeachGuard website and informed the municipalities or the owners of those beaches. It is up to the owner or the municipality to either close the beach or issue that advisory and post that advisory."
The beaches were re-tested Tuesday, and Conrad says, hopefully, the E-coli levels will be better and the beaches opened for swimming again Wednesday. She says sources of E-coli can vary, but recent storms may have kicked up some sediment. Runoff is another source. You can follow the state's BeachGuard site to stay on top of E-coli advisories for beaches.