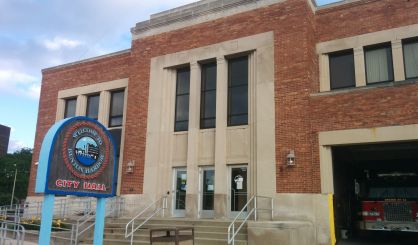 Benton Harbor City Commissioners have stated their unanimous support for keeping Benton Harbor High School open and for forgiving the school district's debt. At a Monday meeting, the commission approved the Fresh Start Resolution, which has been promoted by Elnora Gavin, a former member of the local school board. She told the commission it's state policies that have failed Benton Harbor Area Schools, and it should be given relief.
"I think it's time for us to start having a shift in the conversation," Gavin said. "Instead of talking about what they think we owe the state to looking at the policies that have rendered us in this space," Gavin said.
As of Monday night, more than 12,300 people had signed an online petition in support of the request for the district's debt to be forgiven. Following the commission vote, Mayor Marcus Muhammad said the state spends more than the amount of the district's debt on things other than educating children.
"I think that the state legislature needs to look at their priorities as they're looking at the budget now, and try to find less money to incarcerate, and find more money to educate."
Muhammad said it would be a "travesty of justice" if Benton Harbor High School shuts down. Mayor Pro Tem Duane Seats said he has been told the state can forgive part of the debt, and but it wants the high school. He said that shows "it's not about children anymore."