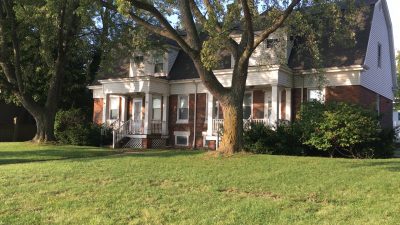 Appraisals will be done by the city of St. Joseph and the federal government soon to determine how much the vacant Coast Guard duplex on North Pier Street is worth. St. Joseph City Manager John Hodgson says the city is interested in the property, but right now there aren't any precise plans what would be done with it if the city is willing to spend the money.
"A few years ago there was an appraisal done on it, and the property was worth several hundred thousand dollars, so it's not insignificant, whatever it's going to be," Hodgson told WSJM News. "Given its location on the channel, that's no surprise."
Hodgson says, however, the clock is ticking.
"We've been informed by the General Services Administration that the Coast Guard would like to complete the sale of the duplex by September 30 of this year."
The house dates to the early 1900s and was used as the home of the lighthouse keeper and assistant keeper initially, and then as Coast Guard housing once the US Lighthouse Service was incorporated into the USCG. The duplex has been vacant for several years.