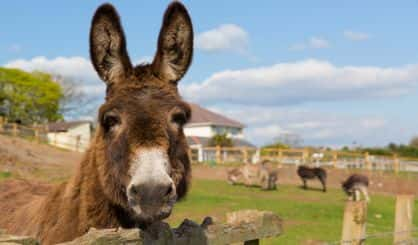 A workshop to teach young people about the ins and outs of owning livestock is being offered by the Cass County 4H program. Coordinator Hailey Harman tells WSJM News "Showing Livestock…Fun, Fair and in My Future!" will be offered at the Cass County Fairgrounds on June 24 and 25.
"Each kid will be able to pick their top two species that they want to learn about," Harman said. "We'll break them out into break out sessions where they'll go with those species, they'll have an expert who will talk about nutrition, general care, common diseases. They'll also teach them some showmanship tactics."
Harman says the idea is to teach young people who are thinking of raising livestock all about it before they take the plunge. Those who wish to sign up can call the Cass County MSU Extension office. The number is 269-445-4438. 4H kids will get a discount to attend the sessions.