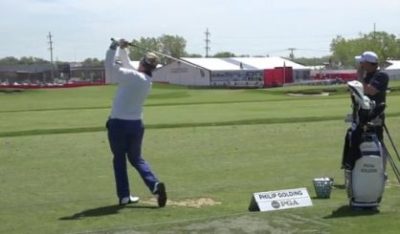 The PGA has issued a statement following controversial remarks made by Benton Harbor Mayor Marcus Muhammad this week on social media. On Thursday, Muhammad wrote "No High School in the City of Benton Harbor, No Kitchen Aid Senior PGA Tournament in the City of Benton Harbor." The post came a day after Governor Gretchen Whitmer defended her administration's proposal to suspend operations at Benton Harbor High School. In response to the mayor's comment, Senior PGA Championship Director Ryan Ogle has issued the following statement:
"The KitchenAid Senior PGA Championship is committed to Benton Harbor and Michigan's Southwest community. Together with our many community volunteers and supporters, the PGA of America is looking forward to presenting the very best KitchenAid Senior PGA Championship in 2020 and beyond at Harbor Shores."
The Benton Harbor City Commission has scheduled a press conference for Tuesday morning in Lansing to further discuss plans for the high school. Mayor Muhammad also says he will be addressing the Black Legislative Caucus the same day.