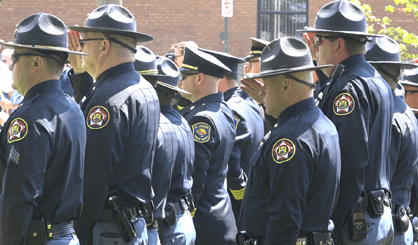 Berrien County's fallen law enforcement officers are being honored by their families and the community.
On Wednesday, police agencies from all across Berrien County gathered at the Law Enforcement Memorial at Lake Bluff Park in St. Joseph. There, they honored county officers that were killed in the line of duty dating back over 112 years.
"We stand here together, unified as your extended family, to renew our promise to you that we will never forget," speaker Bonnie Kanicki, a retired Michigan State Police inspector, said to the families of the fallen officers.
Since 1907, 17 Berrien County officers have been killed in the line of duty. The most recent deaths were of Court Officer Ronald Kienzle and Courthouse Security Supervisor Joseph Zangaro. They were killed during a shooting at the county courthouse on July 11, 2016.
The memorial also recognizes three former residents who were serving outside the area at the time of their deaths.