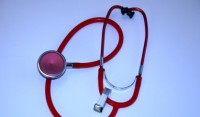 Kinexus is announcing more than $224,000 in grants secured to train 100 Certified Nursing Assistants by creating an apprenticeship program. The money is part of $1.3 million recently awarded by the federal government to the state's Talent Investment Agency's Workforce Development Agency. Kinexus Sector Strategy Coordinator Erin Sunlin tells WSJM News there will be a projected 19-hundred job openings in the Berrien-Cass-Van Buren county region between now and 2028.
"This is actually the fastest-growing industry in southwest Michigan," says Sunlin. "Healthcare is not going to go away. Between the retirees and the baby boomers, it's a hopping field."
Called the Registered Apprenticeship program, it will be the first of it's kind in the tri-county area. The state has over 10,000 jobs in the healthcare and social assistance industry, which is 10.2% of all jobs in this part of Michigan. Anyone interested in going through the CNA training should contact Kinexus in Benton Harbor.