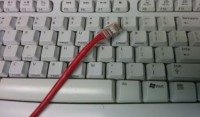 State Representative Beth Griffin of Mattawan is pleased her bill to encourage the roll-out of broadband internet in rural areas has gotten a House committee hearing. She tells WSJM News the bill would allow for a tax exemption on new broadband equipment installed in underserved areas.
"Basically, it would give a company a tax exemption for any fiber that is put into the ground for rural broadband," Griffin said. "In Van Buren County we're all rural, and so it's something Midwest Electric and Bloomingdale Communications could use to help increase access in our areas."
The bill defines broadband as a service that allows for download speeds of a minimum of 10 megabits per second. Griffin says the bill was well-received by the House Communications and Technology Committee. State Senator Aric Nesbitt has introduced corresponding legislation in the Senate. Griffin hopes to see the bill's passage and final approval by the governor this year.