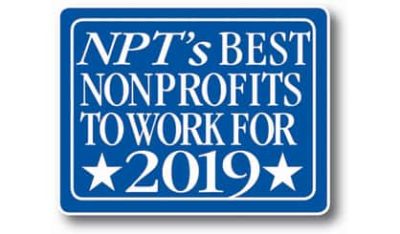 Two area nonprofits are being recognized for being among the best such organizations to work for in the country. Kinexus Group is 29th on the list put out by "The NonProfit Times," and the United Way of Southwest Michigan is 14th. This is the third straight year Kinexus has been on the list of the top 50 nonprofits for which to work. The list is dominated by small organizations with between 15 and 49 employees and medium-sized outfits employing between 50 and 249 people. The United Way notes 18 small organizations like theirs are in the top 50. UWSM is the highest-ranking Michigan organization, while NOWCC Incorporated of Arlington, Virginia is at the top. A Lansing nonprofit is the only other from Michigan included, with Cinnaire ranked 31st.
In a statement, Kinexus President and CEO Todd Gustafson says they believe their team "ss the difference makers that inspire positive economic change one person, one business and one community at a time. We strive to create a culture that uniquely attracts, values and retains talented people. Without them we can't solve the complex and challenging issues affecting our communities across our region and state."
"In addition to the rewarding and outstanding work that United Way does in serving our community, it is also an incredible place to work," said Anna Murphy, President and CEO of United Way of Southwest Michigan. "Each person's unique skills and diverse backgrounds are genuinely appreciated and are important in helping United Way accomplish its mission."
According to The NonProfit Times, flexibility, benefits and feeling appreciated were key drivers among this year's top nonprofit work environments. Organizations that were recognized as the "Best Nonprofits To Work For" scored an average 90 percent positive responses overall. Many organizations use the survey data to gauge their own operations and garner employee feedback.
The report can be viewed here.