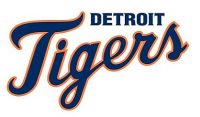 There will be something new this season at Comerica Park for Detroit Tigers game: mobile tickets. Tigers spokesman Ron Colangelo says you can still get paper tickets at the box office, but you'll like using your own smart phone.
"Your tickets are right on your phone. It's very convenient for you, it's very safe," says Colangelo. "And it's very easy. Once you do it, download the app and experience it, you will see what we're talking about."
The app that's needed is the MLB At Bat app, which is free for Android phones and iPhones. Going digital makes it harder to leave your tickets at home and cuts down on counterfeiting. Both the Detroit Red Wings and Detroit Pistons have already made the change.