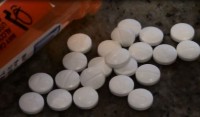 A big boost on Thursday in the fight against the opioid epidemic in Michigan. Governor Gretchen Whitmer was on hand in Macomb County when former New York City Mayor Michael Bloomberg announced a $10 million investment from Bloomberg Philanthropies. Bloomberg says the idea is to tackle the problem from every angle.
"From public awareness to medication-assisted treatment to fighting over-prescriptions," Bloomberg said.
Bloomberg said this may be the first effort of its kind. Michigan had nearly 2,700 drug overdose deaths in 2017. Bloomberg Philanthropies has set aside $50 million to tackle the opioid crisis in the United States.