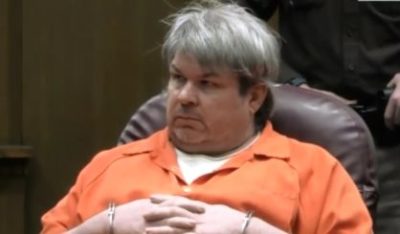 A two-hour documentary will air on ABC TV stations Friday night diving deeper into the mass shooting that shattered Kalamazoo and other southwest Michigan communities three years ago tomorrow. ABC News has released a preview of the "20/20" program called "The Deadly Ride" about convicted killer Jason Dalton's murderous spree during which he killed six people and injured two while still picking up fares for Uber.
For eight hours the night of February 20, 2016, Dalton's shooting spree kept police and residents on edge. He first shot and injured Tiana Carruthers outside an apartment complex in Richland Township, then killed father and son Richard and Tyler Smith of Mattawan at a car dealership. That was followed by the shooting deaths of four women in a car in the Cracker Barrel parking lot in Texas Township. Then-14-year-old Abbie Kopf of Battle Creek survived, though she wasn't expected to.
"I almost died," Kopf says in a clip released by ABC, adding "my mom was a basket case."
ABC also spoke with Richard Smith's widow, Laurie, along with Kalamazoo County Prosecutor Jeff Getting, several officers, WZZM-TV news anchor Juliet Dragos, and more.
The documentary comes following Dalton's sentencing to life in prison without parole earlier this month. Among his four victims in the restaurant parking lot was 62-year-old Mary Lou Nye of Baroda along with three friends from Battle Creek.