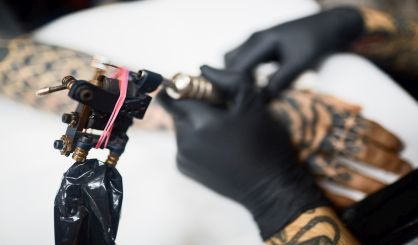 With tattoos all the rage these days, the Michigan Department of Health and Human Services is holding a conference this month for tattoo providers to make sure they're in compliance with all of the rules about health and safety. Spokesperson Lynn Sutfin tells WSJM News there are many health risks when it comes to body art.
"Things like hepatitis C, B, ensuring good sanitation," Sutfin said. "Also, there are various rules and regulations on where body art can be done. Piercing, micro-blading, tattooing. It's got to be done in a licensed facility. You can't just be doing those things in your home."
Sutfin says if you're getting a tattoo or piercing, you should make sure the provider does have a state license. She notes at least 14% of Americans now have at least one tattoo, and that number will probably only continue to grow. It ought to be a colorful crowd at the conference in Lansing on February 26 and 27.