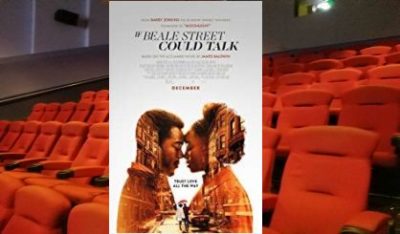 Flick Pick is a podcast about movies. In today's episode, Andrew Green reviews If Beale Street Could Talk, one of our awards contenders this year. Sadly, this film was snubbed for a Best Picture nomination, but it's gotten a handful of others. Set in the 1970s, the film tells the story of a young woman in Harlem who deals with a pregnancy while trying to free her boyfriend from prison.
Scroll down and click the Play button to hear the podcast.
Click here to listen to additional episodes of Flick Pick.
Podcast: Play in new window | Download | Embed
Subscribe: Apple Podcasts | Android | Email | Google Podcasts | Stitcher | Spotify | RSS | More