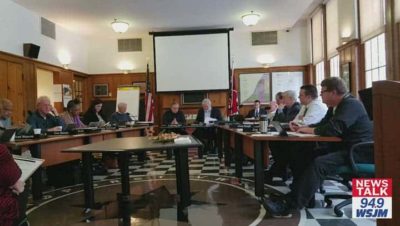 The Berrien County Board of Commissioners has instructed the county administrator to investigate how the recent clean-up of around 500 gallons of fuel dumped into a county drain should be paid for.
The action came Thursday after Berrien County Drain Commissioner Christopher Quattrin told commissioners it appears someone spilled the red fuel into a manhole along the Brant and Dix Drain in Bainbridge Township. Quattrin told us the spill was discovered by a property owner last Wednesday when the drain became blocked. The drain commissioner sent in a contractor to clear it.
"He opens it up, big smell of fuel. He dips a bucket down there, bucket comes up completely full of fuel, and he calls us," Quattrin said of the contractor's discovery.
Quattrin says the fuel found in the drain would be for heating or agricultural equipment. Now the question is who pays for the roughly $25,000 clean-up cost. That's being investigated, and the Berrien County Sheriff's Department is investigating a possible crime. Quattrin says it may be difficult to determine who is responsible.