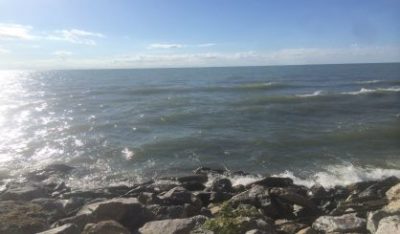 South Haven's Planning Commission is being asked to approve erosion control measures like armor stone at six properties on Monroe Boulevard. The Harbor Commission voted 4-to-2 Monday night to make the recommendation after homeowners and erosion experts said Lake Michigan is causing significant damage in the area. Brian deBest of deBest Incorporated told WSJM News seawalls help, but armor stone is now needed to better protect the properties.
"When that surge hits the seawall, it will either go north or south, or suck the sand out in front of the seawall, and that's why they require the armor stone," deBest said.
Property owners will pay for the permits needed and the actual work being done. This is considered at quick fix to prevent further erosion of these properties this winter.