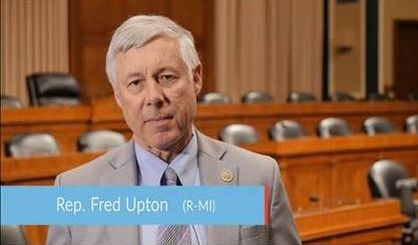 The latest federal spending plan reached by Congress does not include money for the Yucca Mountain nuclear waste repository. Congressman Fred Upton tells WSJM News he'd been pushing to get the Yucca Mountain project rolling again, but no dice.
"Sadly, we could not get the Senate to agree to the funding of that, but we're not done," Upton said. "We're going to keep trying, and we've got a couple of different alternatives that we're gong to pursue, not only before the year is out but in the next Congress as well."
Yucca Mountain was designated as the nation's nuclear fuel repository in the 1980s, but the project has been stalled since 2010. Political opposition comes from senators from Nevada. Upton says local nuclear power plants like the Cook plant in Bridgman and the Palisades plant in Covert have been keeping the waste on site, which he believes is too close to Lake Michigan.